About Us
Skilled technicians for your security needs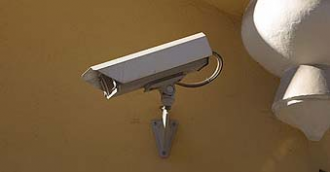 Greenbuilt Security of Wichita, KS is a security alarm company. We are a burglar, surveillance, fire and medical alarm, access systems installation and service company that has skilled technicians who are dedicated to your safety.
We install, repair, maintain, and monitor all of your security systems. We offer finders fee for your referrals and work hard to provide customer satisfaction.
Creating a Secure Environment for over 3 decades.
Greenbuilt's founder, Michael Green, holds a master license in security systems. His concerns for the safety of homes and businesses, led him to the unique products and services that are now provided by Greenbuilt. Because of his continued and dedicated community service, Michael Green was awarded a certificate of appreciation by the Wichita Police Department and was interviewed by local news Channel 12 on security.
You can trust us to help you secure your property. We have video surveillance cameras and fire alarms that will put your mind at ease.
Why wait until something happens, when you can prevent it? If you are concerned about security and you would like a free estimate, please feel free to contact us directly. A member of our experienced team will be available to take your call.
We look forward to assisting you with your security goals.
We are licensed and insured for your protection and we also offer 24-hour monitoring services. We support all major security systems and offer both sales and service to new and existing accounts.
Greenbuilt Security
P.O. Box 1105
Wichita KS, 67201
Phone:
(316) 265-5492
Fax: (316) 264-7336

For our valued customers' convenience we offer online payment options: