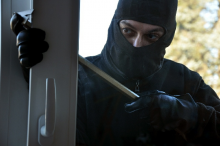 Services
We will secure your place!
GreenBuilt Security of Wichita, KS is a licensed and experienced provider of security systems and services. We are fully equipped to offer you the products you need to ensure that you, your family and property are always safe and secure.
Here are just a few of our specialties:
Services
Installation
Service
Monitoring
Services

Camera
Carbon Monoxide Alarms
Fire Alarms
Interior & Perimeter System Control
Burglar Alarms
Video Surveillance

Brands
Ask us about 24 hour monitoring.
To secure your business or your home, contact us today.
We are licensed and insured for your protection and we also offer
24-hour monitoring services. We support all major security systems and offer both sales and service to new and existing accounts.
GreenBuilt Security
P.O. Box 1105
Wichita KS, 67201
Phone:
(316) 265-5492
Fax: (316) 264-7336

For our valued customers' convenience we offer online payment options: